Darlene Bell inquest adjourned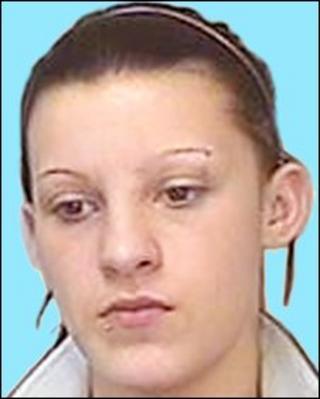 The inquest into the death of a 15-year-old girl who died after sniffing gas in Newtownards has been adjourned.
The coroner, Joanne Donnelly, had been due to deliver her findings into how Darlene Bell, who was in care, died.
But Ms Donnelly delayed proceedings after the consultant clinical psychologist who treated Darlene came forward with a further statement.
The coroner also asked whether those reponsible for looking after Darlene had carried out any investigations.
The coroner said there appeared to be no '"case management" or "serious adverse incident" reviews into Darlene's death, by the Belfast and South Eastern Trusts.
She added if these reports did not exist, she would be surprised if the trusts would not want to carry them out, as detailed analysis was needed to see if lessons could be learnt.
Poisoning
The barrister, acting on behalf of the trusts, said he would check to see what their policies were for such reviews.
The teenager was found in a playground in Glenford Park last June.
She had just been moved to the Ashgrove centre after spending three months in Lakewood secure unit.
Staff at the centre had been unable to stop her from going out after midnight to buy cigarettes.
She died from butane poisoning after inhaling gas from a plastic bag.
The inquest has already heard from a senior social worker that Darlene, who had ambitions to join the army, had abused solvents in the past but that there was no current risk.
No date has been set for the hearing to resume.