DSD pledge to work with housing associations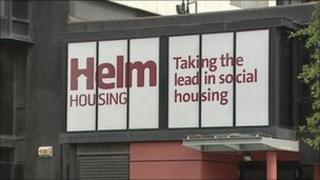 The social development minister has said that his department is committed to working with housing associations to remove sanctions placed on them.
Seven associations are currently banned by DSD from building homes while another three have had restrictions placed on them.
DSD minister Nelson McCausland said there was no departmental target for an optimum number of associations.
He added that in some cases the best solution would be mergers.
Housing associations are responsible for building and maintaining social housing. Last year, Northern Ireland's 30 associations spent £160m of government money.
Seven failed inspections that looked at issues such as governance, finance and development.
Chris Williamson, director of the NI Federation of Housing Associations, said provision of social housing would not be affected by the ban.
"Our sector is a very strong, sound and resilient sector," he said.
"There has been no impact on the overall social housing development programme.
"Of course, I am concerned that the highest standards are achieved. But it is not the end of the world.
"The programme was delivered. I am confident that this year's programme will be delivered."
BBC NI business correspondent Kevin Magee said the money given to housing associations amounted to more than the entire budget for the Office of the First and deputy First Minister or about half of the Department of the Environment's annual budget.
"The associations use this public money to attract private funding and this combined private and public figure makes up the housing budget. So they have a very important role."