University of Ulster's Magee expansion plan 'in doubt'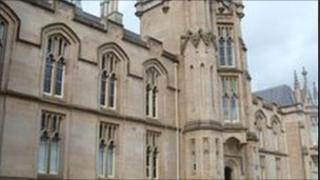 The chairman of Stormont's Employment and Learning committee has warned that any expansion of third level education is unlikely because of the deficit in the department's budget.
Basil McCrea's statement casts further uncertainty over the University of Ulster's plans to expand its Magee campus in Londonderry.
The plans were first proposed in 2008.
He said it is difficult to see how Magee can grow given the current financial climate.
"The higher education budget as it currently stands is going to be contracting rather than expanding," he said.
"The pressure will be on the University of Ulster to maintain its three university campuses, never mind expanding. So this is something that is going to be quite difficult in the medium term."