Notorious Belfast flats complex set to be demolished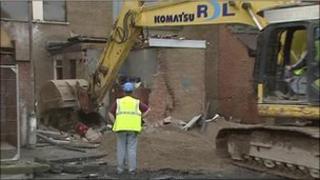 A notorious block of flats in west Belfast which has been associated with anti-social behaviour for decades is due to be demolished.
New housing will be built on the site of the complex at Ross Street off the Falls Road.
The complex has been used as a drinking den and was the scene of the murder of Francis McGreevy three years ago.
Local residents said they will be glad to see the flats demolished and replaced with improved housing.