NI ministers' chauffeured cars cost 'more than £1.3m'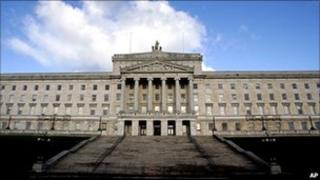 The cost of providing cars for ministers and civil servants was more than £1.3m over the past three years, according to new figures.
A new fleet of 13 ministerial vehicles added £252,000 to this year's bill.
In January, the BBC was told ten cars would be ordered for less than £200,000.
SDLP MLA John Dallat, who obtained the information, said it could be time for ministers to start driving themselves or car-sharing.
A proposal to car-share, made when the decision to purchase the cars was being considered and supported by ministers Alex Attwood and Sammy Wilson, was not taken up.
At the time it was also reported that the new Skoda Supremes were required as the current fleet was due for replacement with some vehicles clocking up more than 100,000 miles.
Mr Dallat said it was important to "keep tabs on all elements of assembly expenditure".
"While the Skoda badge might create the impression that the ministers are being chauffeured about in utility vehicles these cars are top of the range finished in cowhide upholstery," he said.
"Surely if it is appropriate to be looking at the subsidised canteen prices, how much more appropriate is it to examine ways in which money can be saved by [ministers] making their own way to Stormont rather than sending out chauffeur-driven cars to the far corners of the north to pick up ministers and their aides."