Delay in Michaela McAreavey murder case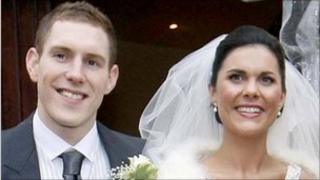 The court case against the two men charged with murdering Michaela McAreavey in Mauritius has been delayed.
Lawyers acting for the two accused have applied for a judicial review of the case.
Two members of hotel staff Avinash Treebhoowoon and Sandip Moonea are charged with her murder.
Counsel for the defendants claimed his clients are not going to get a fair trial.
He has asked that both men be released on bail after a DNA report, submitted to the court, showed no evidence of either of them at the scene.
If a review is granted, the trial may not begin until next year.
Michaela McAreavey, the daughter of Tyrone boss Mickey Harte, was found dead in a hotel suite during her honeymoon in January.