Environment Minister Alex Attwood rejects cover version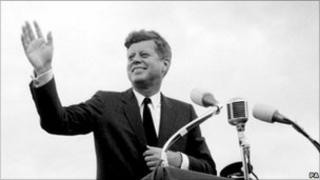 Environment Minister Alex Attwood is only just weeks into his new role, but it is already clear he wants his departmental officials to know that he is independent minded.
The SDLP MLA ditched large parts of a keynote address written by an official because he didn't feel comfortable with the words.
The speech to around a hundred people in a Belfast hotel was a 'State of the Environment' address aimed at mapping out the minister's thinking on what his department should be doing.
Among the topics Alex Attwood was keen to address were conservation, renewable energy and environmental protection.
The speech, drafted by an official, contained musical metaphors and made reference to the American singer Barbra Streisand and Gladys Knight and the Pips.
However the "bon mots" didn't strike a chord with the West Belfast MLA so he ignored them and simply delivered his own lines.
Off the cuff
The speech writer also included references to the late US President John F Kennedy and re-wrote a version of JFK's immortal words "ask not what your country can do for you; ask what you can do for your country".
It is a well worn phrase regularly used by public speakers and often misquoted. Attwood is a keen student of American politics and likes using quotes from across the Atlantic in his speeches.
Sadly for the new speech writer, the minister's political hero is not JFK, but his brother Bobby - so the reference was not used.
One official told the BBC: "parts of the speech just didn't gel so the minister simply made light of it".
Speaking to BBC News Online Alex Attwood confirmed that he joked with his audience about the speech he had been asked to deliver. He confirmed that he ditched the address and told his audience that he prefers to write his own speeches, or speak off the cuff.