Floating church for Belfast's Titanic Quarter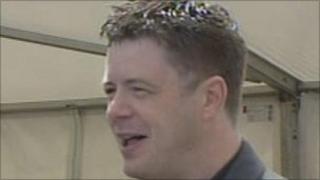 A floating church to be used by Northern Ireland's main religious denominations is to be launched at Belfast's Titanic Quarter.
A business plan for the £700,000 project, The Dock, has been published.
It outlines a three-point plan for a large boat on the River Lagan which would include a chaplaincy centre, a community hub and a cafe.
The venture is spear-headed by the Rev Chris Bennett, Church of Ireland chaplain to the Titanic Quarter.
"To avoid being identified with one community or another, this shared space will be something radically different to the familiar church buildings of all traditions - a boat moored in the heart of the Titanic Quarter," he said.
"Each denomination will be invited to provide a chaplain to the boat, just as they currently provide chaplains to work in shared spaces in universities and hospitals across Northern Ireland."
Those involved in the project are looking for a suitable vessel - a passenger ship or riverboat - in the price range of £200,000-£450,000.