Emmet Shiels murder case: judge gives case deadlines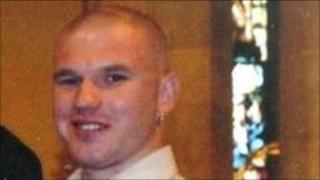 A judge has warned that a man charged with the murder of a pizza delivery man in Londonderry will be released in September if the prosecution is not ready to proceed with its case.
Thaddeus McAllister, who has an address in London but who is originally from Cable Street in Derry, is charged with killing Emmet Shiels in June 2008.
The prosection said it wanted a preliminary enquiry in September.
A defence solicitor said he doubted if it would proceed at that stage.
District Judge Barney McElhom said that if the preliminary enquiry did not go ahead, the defendant would be freed.