Musical fraudster Eric Boyd spared prison sentence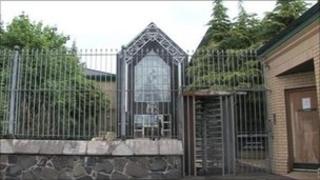 A musical director who defrauded parents, a charity and an education board has walked free from court after paying back £50,000.
A judge told Eric Boyd, 56, that a jail term was "too severe" and suspended his three-year sentence for two years.
Boyd, from Springwell Crescent in Macosquin, admitted taking the money over a two-year period up to 2005.
He had taken thousands of pounds while working for the North Eastern Education and Library Board and a charity.
The boss of the charity, the Association of Friends of the North East Schools Symphony Orchestra, blew the whistle on his former colleague.
After the sentencing, David Foster said he felt sympathy for Boyd, who was given an honorary degree from the University of Ulster because of his work with children.
"I feel sorry for Eric Boyd for being so silly because he has ruined himself," said Mr Foster.
'Vindicated'
However, Mr Foster was also glad that he and his staff had been "vindicated" in making the original case against Boyd, who siphoned off money from two accounts into his own account.
"When you are a whistle blower, you are concerned, worried, have we got it right, but now I, my officers and the charity, all have clearly been vindicated," said Mr Foster.
The judge told Boyd that his one-time substantial reputation in the music world had been destroyed by his own actions, which would also impact on his wife and two sons.
She said that Boyd had been honoured for his work and while it might have been said he did a lot of good work in the past, "by his actions he has undone that good".
She added that, by his guilty pleas, Boyd had saved the court considerable time and resources and by voluntarily paying back what he had taken had also progressed the compensation process for the victims.