Complaints to NI Ombudsman reach eight-year high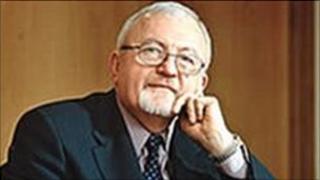 Complaints about maladministration in Northern Ireland public sector bodies have reached the highest level for eight years.
In his annual report to the Assembly, NI Ombudsman Tom Frawley said last year's percentage of cases upheld, 68%, was the highest in 10 years.
Mr Frawley said the increase in complaints was partly due to his "widening remit".
He said current budget constraints on public services were also to blame.
The number of written complaints received by the ombudsman during 2010/11 reached 695, an increase of 15% on the previous year.
Telephone contact with the office has also increased by 15% since last year, while more cases were redirected to other more appropriate bodies.
Mr Frawley said that while the number of complaints was increasing, there was some good news.
'Local resolution'
"There are some positive signs, particularly within the area of health and social care which witnessed an 11% drop in complaints from 209 complaints to 186 this year," he said.
"This can be partly explained by the fact that it is now two years since the implementation of the new Health and Social Care complaints procedure where local resolution has been enhanced."
He said it was notable that the greatest source of maladministration in health and social care cases continued to be poor clinical/social care record-keeping.
"I believe this is a straightforward area for targeted improvement where the HSC could enhance standards in service delivery," he said.
Mr Frawley said he was heartened by the progress made by some government departments and agencies which saw a drop in complaints this year.
"There are, however, areas which continue to give me concern, including unnecessary delays in service provision which could and should have been avoided, but which in effect resulted in maladministration."
He said that following devolution of policing and justice to Northern Ireland it was not surprising to see an increase in complaints about justice bodies as more people became aware of the role of the ombudsman in the new area
"At the same time, we are keen to continue our push for the reform and update of the relevant ombudsman legislation which underpins my role, as we believe this represents an important step in simplifying and focusing the role and ensuring Northern Ireland remains at the forefront of international and UK best practice," Mr Frawley said.
The ombudsman is independent from all public bodies and deals with complaints from people who claim to have suffered injustice because of maladministration by government departments and agencies and a wide range of other public bodies in Northern Ireland.