Police officer Gary Ervin is found not guilty of rape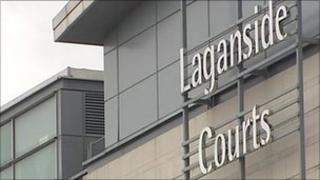 A police officer has been acquitted of raping a woman in her home as she slept.
The Belfast Crown Court jury of seven men and five deliberated before returning with their majority not guilty verdict.
Gary Ervin, 30, whose address was given as PSNI HQ, was off-duty when he met the woman in a Belfast nightclub on 30 March 2009.
Mr Ervin had faced one count of rape and two charges of sexual assault.
The jury rejected the account given by the woman that she woke up in her home to find neighbourhood policing officer Mr Ervin sexually molesting her before having sex with her.
He went back with her to her home in east Belfast where he allegedly raped her while she was asleep.
During the trial Mr Ervin said he met the girl and her friend in a city centre nightclub.
He said he went back with them to the woman's apartment with sex on his mind, telling the jury "if it happened it happened".
He described how he "fancied" the woman, despite having a fiancée at home and recounted how they had kissed and fondled before having consensual sex.