Elderly women victims of distraction type burglaries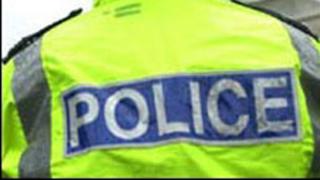 Two elderly women have been targeted in distraction burglaries in Belfast on Wednesday.
They happened in Locksley Park and Meadowbank Place. No-one was injured.
Police believe the two incidents which took place within an hour of each other were linked. In both cases, a man claiming to be a window cleaner called at the properties.
Two purses and a handbag were taken.
At 1315 BST on Wednesday, a man entered the pensioner's house. He is described as being in his 40s, bald, of medium build and 5ft 4in.
In the second case, the man entered the home after asking for a drink of water.
After he had left the woman discovered her handbag had been stolen.
He is described as being in his late 40s, 5ft 2in with short blondish coloured hair and wearing a brown jacket.