Report shows people would pay for prescription charge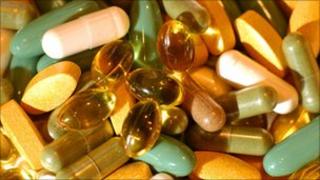 People in Northern Ireland would pay a small charge for prescriptions, a new survey suggests.
The report published by the Patient and Client Council discovered that most of the 400 people surveyed said they would pay for their drugs.
The charge would help support the health service in the current economic climate.
Maeve Hully from the client council said some were still unprepared to pay.
"People who could pay would pay, but those who could not afford to pay - people with long term conditions felt it would be unfair to expect them to pay a charge for their prescriptions because they have so many and are on so many drugs," she said.
Prescription charges in NI were scrapped in April 2010.