Child rapist Marek Barcin to be extradited to Slovakia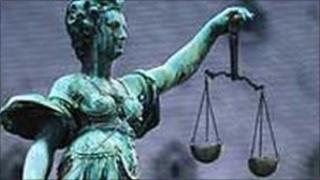 A Slovakian man convicted of raping a teenage boy must be returned from Northern Ireland to serve his jail term, High Court judges have ruled.
They upheld an extradition order granted against Marek Barcin, who was sentenced to 10 years in Slovakia.
Barcin, 33, has 14 days to mount a Supreme Court challenge to the decision or be taken back to his home country.
He was convicted in his absence in 2007 of a serious sexual assault on a 14-year-old boy three years previously.
By the time of his trial he is believed to have moved to Northern Ireland.
He was detained by the PSNI in September 2010 on foot of a European Arrest Warrant issued against him.
Later that year the Recorder for Belfast ordered that he should be extradited.
However, Barcin challenged the proceedings brought by the Slovakian authorities by claiming he received poor legal advice and did not realise he was expected to attend the criminal case.
Following protracted legal proceedings a Divisional Court panel rejected his case on Thursday.
Should he fail to lodge an appeal with the Supreme Court inside the stipulated timeframe, Barcin must then be extradited within 10 days.