Boy burned after attack at Coleraine bonfire site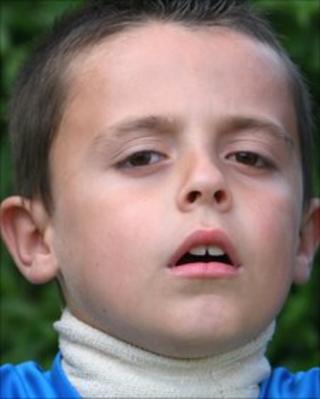 A seven-year-old boy has suffered burns to his neck and back after he was pushed into a small fire close to a bonfire site in Coleraine.
Tyler Hutchinson was hurt at the Ballysally estate at about 1400 BST on Wednesday.
His father, Trevor, said the boy was pushed by older youths at the site.
"One of the fellas put his hands up on Tyler's chest and pushed him backwards. The whole skin is lifted from the back of his neck- from ear to ear," he said.
"The boys who did this, I don't know what they were thinking,"
The boy was treated in hospital for his injuries.