Milk and Foyle cups given £40,000 executive funding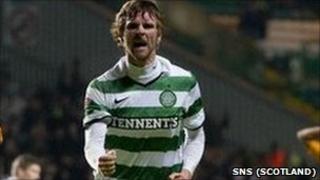 The executive is to provide £40,000 of funding for two youth football tournaments in Northern Ireland
Earlier this year, the Foyle and Milk cups had been turned down for a £40,000 grant by the NI Tourist Board.
The tournaments were to go ahead this year, but had been scaled back as a result.
The Foyle Cup in Londonderry and the Milk Cup in Coleraine attract thousands of visitors every summer and feature clubs from around the world.
Speaking after Friday's news that they would receive funding from the executive, East Londonderry MP Gregory Campbell said he was delighted.
"After the Tourist Board turned down the £40,000 Milk Cup funding application, I lobbied extensively to the (tourism) minister and her department to ensure that the funding shortfall could be found," he said.
"We wanted to avoid the competitions being downgraded as a result of the initial funding decision.
"I am delighted by the announcement by Tourism Minister Arlene Foster that the NI Executive has agreed a funding package for these two major junior football competitions."