Receiver appointed to WRK Property Developments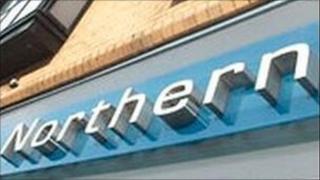 Northern Bank has appointed a receiver to a County Armagh property company, WRK Property Developments.
The firm, based in Kilmore, last filed accounts for the year up to October 2009. Those accounts indicated that it owed the bank more than £11m.
They also showed that the firm's liabilities outweighed its assets by more than £2m.
The NI property and construction sector is still in a deep downturn following the bursting of a price bubble.
In the last set of accounts the directors of WRK Property Developments noted the company had been affected by the fall in property values and had that their bank borrowings were "in excess of their current facilities."
However, that concluded that there was a reasonable expectation that they would be able to continue operating.
The company's directors have given the bank personal guarantees amounting to £350,000.