Boy, 13, charged with rape of youngster is granted bail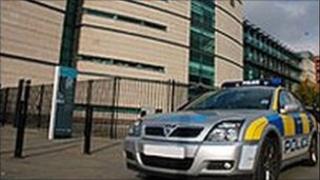 A 13-year-old boy charged with raping a five-year-old boy has been released on bail.
The south Belfast teenager, who cannot be identified because of his age, did not appear at Belfast Magistrates Court on Saturday.
He is charged with raping his alleged victim on two occasions this year.
He was granted bail on the condition that he has no contact with other children, will not leave home without a parent or be left home alone.
He is also not allowed to contact the alleged victim or prosecution witnesses.
District Judge Amanda Henderson granted bail but ordered the boy to appear again on Monday.