Help for jobless to become self-employed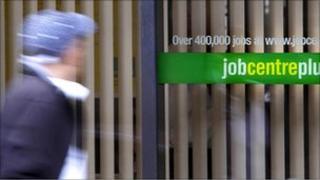 An initiative to help more than 2,000 unemployed people in NI become self-employed is due to be launched later.
The programme is part of an Employment and Learning Department drive to provide opportunities for re-building confidence and career ambitions.
Training will focus on the needs of people who have recently lost their jobs and the long-term unemployed.
The 141 courses will be delivered over three years with participants receiving a CCEA-accredited qualification.
Employment and Learning Minister Stephen Farry said the Exploring Enterprise2 Programme was introduced following research which indicated that a combination of lack of qualifications, confidence and role models were barriers to self-employment by the long-term unemployed.
"We believe that by assisting people in this way that we are providing the mechanisms for effective solutions to supporting people back into employment," he said.
The programme begins in July and will be delivered for the department by Enterprise Northern Ireland and its network of local enterprise agencies.