Jianren Yu charged after £130,000 drug find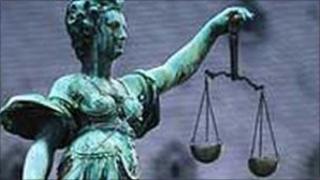 A 26-year-old man has appeared in court in connection with a "sophisticated and organised" drug smuggling operation between China and Northern Ireland.
Jianren Yu, from Castlereagh Street in Belfast, was charged with intending to supply £130,000 of cannabis.
The charges relate to the delivery of a package to the home Mr Yu shares with his wife and child.
Police objected to bail at Belfast Magistrates Court as he had tried to interfere with the PSNI investigation.
A detective said Mr Yu was at least a facilitator, if not the director of the importation of the drugs, and there was a chance he could flee the country if freed on bail.
Mr Yu's solicitor said his client believed the package contained cigarettes and clothes.
The court heard there had been numerous similar deliveries to Mr Yu's address.
Mr Yu was remanded in custody until 1 August.
On Saturday, a 25-year old man was charged in connection with smuggling £130,000 worth of cannabis.
He was also remanded in custody.
Police told the court that they believed Mr Yu knew the identity of a third person who was involved.