Catholic congregations fall short on abuse compensation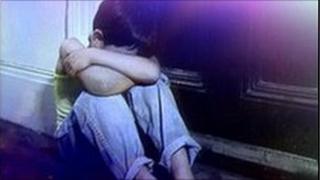 The Irish government has said it is disappointed with the compensation offer made by Catholic congregations guilty of institutional child abuse.
Education Minister Ruari Quinn wants the orders involved to pay half of the compensation but said so far they had fallen short.
He said only two of the 18 involved had replied positively to make up the shortfall.
The state's compensation bill is 1.36bn euros (£1.2m)
In 2002, a deal brokered by the Irish government, saw the orders involved awarded indemnity against all legal claims by institutional abuse victims if they paid 120m euros (£107m) in cash and property.
The government estimated there would be 2,000 claimants. However, there were eventually more than 14,000.
Seven years later after the disclosures in the Ryan Report, the public backlash resulted in the orders raising their offer.
This year, the new minister said the state could not pay the bulk of the bill and the orders must pay 50%.
In April, the orders were asked to hand over title to property worth up to 200m euros (£179m).
The Irish public have been warned that there could be cuts in other areas of the economy if the religious orders do not pay what they owe.