Police sniffer dogs used in Ballyclare house search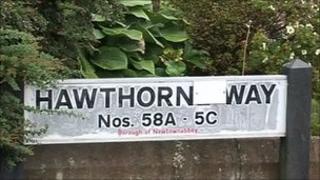 Police are continuing to search the back garden of a house in Ballyclare in County Antrim.
It is part of an ongoing investigation at the property in Hawthorn Way which started on Monday morning.
Officers using sniffer dogs spent the morning at the house. Police would not say what they are looking for.
However, it is understood the search is linked to a previous occupant of the house and could last for several days.