Texts responsible for breach of sex offender order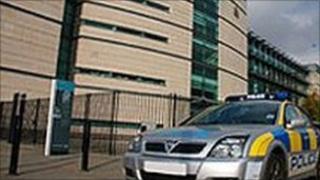 A high risk sex offender has been given a suspended jail sentence for breaching a sexual offences prevention order (SOPO).
Liam Tully, from west Belfast, pleaded guilty at Belfast Magistrates' Court to breaching the order between November 2010 and January 2011.
The 24-year-old was jailed for four years in 2007 for abusing young boys.
Tully was found to be in contravention of the SOPO during a police investigation of another man.
A prosection lawyer said the two men were not supposed to have any contact with each other but it was established that they had exchanged texts.
Tully's solicitor said his client had been attacked a number of times after receiving "media attention" in the past.
He said Tully, who was living in a hostel in Belfast, now planned to leave Northern Ireland.
Resident magistrate Fiona Bagnall said the breach of the order was a serious matter and imposed a three-month jail term suspended for two years.