Man on terrorism charges refuses to leave cell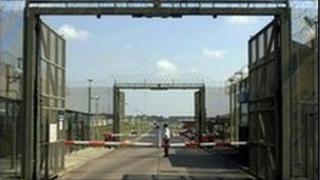 A man charged with a number of terrorism-related offences has refused to leave his cell at Maghaberry Prison to appear by videolink at Omagh Magistrates' Court.
Gavin Coyle, 34, from Culmore Park in Omagh, faces charges including possessing weapons and explosives.
The charges relate to alleged incidents between 5 and 24 May this year.
He is due to appear again by videolink on 2 August.