Culmore development concerns raised with Minister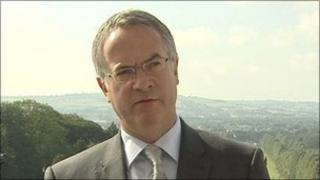 Residents' concerns over a planning application for a major development on the Culmore Road in Londonderry have been raised with the Environment Minister.
The Planning Service has approved the submission for 243 houses and six commercial units.
More than 200 objections have been lodged.
Belfast-based Langham Limited has said it is a sustainable development that will deliver benefits to the community.
SDLP MLA Colum Eastwood said he has spoken to Alex Attwood about residents' concerns.
"There will be meetings this week. The council has said very clearly that we do not think it should be approved and the people of Culmore have said in their hundreds that they do not think it should be approved either."
Langham Limited has said the project will also include a bus lay-by, a drop-off and pick-up point for children at Culmore Primary School, a play park and a village green.
The development plan was originally drawn up in 2006.