Princess Diana film in Galway for first public showing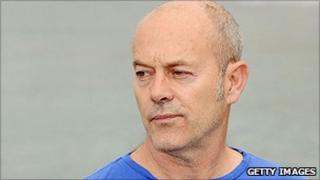 A controversial documentary about the death of Princess Diana, Unlawful Killing, is to get its first public screening at an Irish film festival.
Directed by Keith Allen and funded by the businessman Mohammed Al Fayed, its makers claim the film has evidence of a conspiracy around the Princess's death.
Although it received a private showing at Cannes, lawyers have suggested that editorial changes would have to be made before it is screened in the UK.
It will be shown in Galway on Thursday.
Narrated by Keith Allen, it is a mixture of archive footage, new interviews, graphics and reconstructions of scenes from the 2007 inquest in London.
Speaking at a press conference after the film's screening at the Cannes Film Festival, Mr Allen said the producers initially sought funding from TV organisations in the UK, including the BBC.
"I didn't want to make a sensationalist film and I don't think it is a sensationalist film. But I think it reveals certain things which don't add up and they should be questioned.
"That's what the film is about - I believe the inquest was steered," he said.
Mr Allen, co-writer Paul Sparks and actor Richard Wiseman, will attend the Galway screening and take part in a question and answer session.