Republic holds second distressed property auction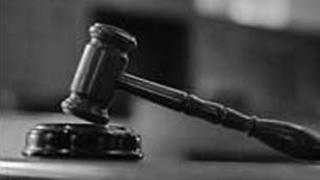 Almost 90 homes are going under the hammer in Dublin later as part of the Republic's second distressed property auction.
All of the properties are being sold by financial institutions and receivers.
The most expensive property for sale is a 1.45m euro (£1.2m) townhouse in Ballsbridge, one of Dublin's most desirable areas.
When auctioneers Allsop Space held a similar sale in April more than 2,000 people turned up.
Robert Hoban from the company explained that they had seen a great deal of interest already: "We have had over 100,000 hits to the website from all across the world.
"People in 129 countries have accessed the website. A lot of these are Irish people living abroad that are looking to invest back home now that the price is seen to be more affordable."
But as a prospective buyer of one of the auction properties, Karl Condron, explained, it is not easy to get on the property ladder in the Republic, even with drastically reduced prices.
"I feel the property is very well priced, it's a great location, I would like to purchase it. However, trying to access a mortgage is not realistic at the moment," he said.
"They just don't want to give you a mortgage no matter what. It's extremely frustrating because I have a lot of savings. I thought I could have just walked into a bank and got a mortgage."
The auction will be held at the Shelbourne Hotel in Dublin at 1100 BST.