Man attacks three workers at Craigavon Hospital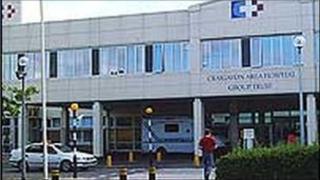 A man has attacked three members of staff at Craigavon Area Hospital.
The workers - believed to be nurses - received what police described as "puncture wounds".
It happened at 1330 BST on Wednesday.
The three injured people have since returned to work.