Republican SF president Des Dalton arrested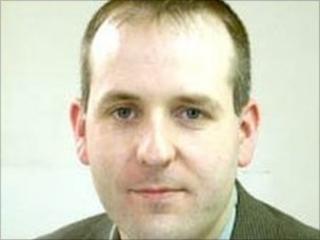 The president of Republican Sinn Fein Des Dalton has been arrested along with another man in Lurgan, County Armagh.
A number of Mr Dalton's supporters protested outside Lurgan police station on Wednesday evening.
They say he was stopped in his car on the way to a republican prisoners protest rally in the town.
Police confirmed two men were detained on Wednesday in relation to an illegal parade in the town on 23 January.