Council employing wardens to tackle Derry litter louts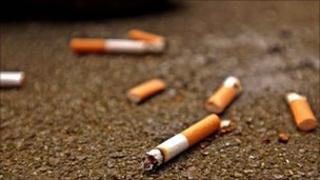 Derry City Council is to employ three litter wardens who will have the power to issue on-the-spot fines.
The wardens are expected to begin their patrols by early Autumn.
SDLP councillor Thomas Conway said the cost of dealing with city litter cannot continue.
"We cannot afford to carry the amount of litter we are carrying. It is costing the rate-payer over £2m per year.
"We are going to appoint three people who are designated to deliver fines. There will be zero-tolerance."