Two men charged with sex offences over a 30-year period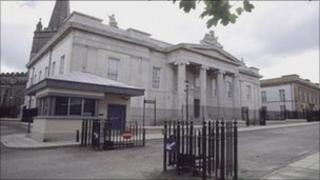 Two men from the Waterside area of Londonderry have been charged with committing a combined total of 27 sex offences against two girls.
They cannot be named because of the nature of the offences and their relationship to the two complainants.
They are alleged to have committed the offences over a 30-year period starting in May 1974.
The complainants were of primary school age at the time.
The charges include rape, attempted rape and gross indecency with a child.
Solicitors for the two defendants accepted they had a prima facia case to answer.
The two defendants were released on their own bail of £1000 at Londonderry Magistrates Court.
They are to due to appear before Londonderry Crown Court for arraignment on 6 September.