Gang shoots man in legs in Derry house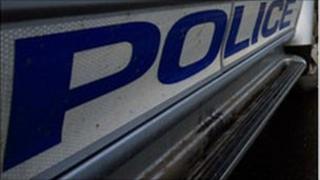 A 36-year-old man has been shot in the legs by a gang of men who entered his house on Londonderry's Lecky Road on Thursday night.
Three masked men shot the victim at about 2330 BST. His injuries are not thought to be life-threatening.
A woman who was in the house when her friend was shot described those behind the attack as "faceless animals".
Siobhan McGinley said another friend who has Down's Syndrome was in the house at the time.
She said the incident had left her a "nervous wreck".
She was upstairs at the time, but said another man witnessed the shooting.
Ms McGinley said she did not know why the attack happened.
"Three masked men shot my friend. I was just putting him up. I do not know why they did it," she said.
She said she's now afraid to stay in the house
"I hope they can sleep in their beds at night. They have left me a nervous wreck.
"Who are they to judge anybody? They had no fear," she added.
Police are appealing to anyone with information about the attack to contact them.