34-year-old is shot by masked men in Poleglass estate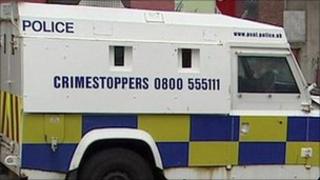 A man was shot in the leg at his house on the outskirts of west Belfast on Thursday night.
At about 2345 BST, three men wearing masks and gloves entered the house at Glenwood Drive in the Poleglass estate and attacked the man.
The 34-year-old was shot once in the back of the left leg.
Police have appealed for anyone with information about the shooting to contact them or the Crimestoppers charity.