NI man Richard Douglas Agnew sought over Philippines trafficking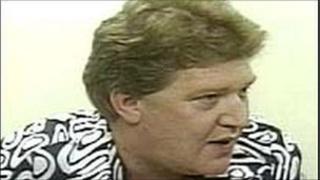 Police in the Philippines have said they are seeking to charge a Northern Irish man with violations of the Anti-Trafficking of Persons Act.
It follows raids on three nightclubs in Angeles City during which 100 female sex workers were said to have been rescued.
Two of the clubs are allegedly owned by Richard Douglas Agnew, a former policeman form Larne.
He was not present during the raids.
Five foreigners - an Australian, three Americans and a Japanese - were arrested during the raids. One of the Americans was later released.
Mr Agnew has lived in the Philippines since the 1990s.
He was interviewed as part of a BBC Northern Ireland Spotlight programme in 2003 which examined the Irish connection to the sex tourism trade in the Philippines
He insisted that he simply worked as a consultant in some bars, and rejected any suggestion that he was involved in prostitution.