Teenage record company wins Young Enterprise award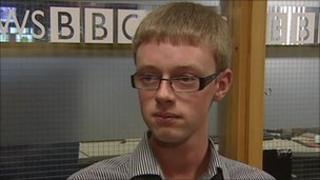 A record company set up by a group of 17-year-olds from Lisburn has won the Northern Ireland Young Enterprise company of the year.
The company, called Generations, promotes local musicians.
The teenagers have been showcasing their business model in the national finals at London's Savoy Hotel.
Managing director Aaron Callaghan said they "really didn't expect" to win.
The company began in September 2010 after the group of 17-year-olds held a talent show to raise money.
After witnessing the quality of the acts, they decided to start a record label.
Aaron said the music acts are recorded in the school studio and are mastered by sound engineers.
"We take the tracks and burn them onto disk, print them and take them to trade fairs to sell," he said.
The company has a total of eight people of the same age. They have sold 250 CDs so far and Aaron says they "plan to sell a lot more".
When asked what his hopes were for the future, he said the company wanted "to get more artists from further afield" and hoped to "create music videos".