New initiative will help more than 3,000 NI 'Neets'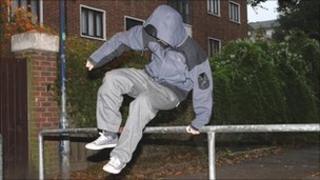 A new initiative will help over 3,000 young people in Northern Ireland not in employment, education or training (Neet) over the next three years.
The Prince's Trust's new Journey to Success programme will target disadvantaged 16-30 year olds.
It will focus on those who face significant barriers to entering the labour market.
The Department for Employment and Learning (DEL) and the European Social Fund (ESF) provides a total of £2.66m.
The work will supplement the Trust's existing work which currently supports around 3,000 young people each year.
They include educational underachievers, ex-offenders and young people either in or about to leave residential care.
Employment and Learning Minister Stephen Farry said such an initiative was "vitally important" as it "aimed at the hardest to reach young people".
"This will build on The Prince's Trust's previous programmes supported by DEL and ESF which have achieved significant results with three out of every four participants, moving into employment, further education, training or completing a recognised qualification," he said.
"Investing in initiatives that support our young people is vital for Northern Ireland's future economic prosperity."
Ian Jeffers, director of The Prince's Trust in Northern Ireland, said one of the programme's main objectives was to ensure that all young people had an opportunity to succeed regardless of their background.
"For many young people, involvement with the trust marks the first step in turning their lives around," he said.
"The fact remains, however, that Northern Ireland has the largest number of young people living in workless families in the UK, and there is a clear gap in provision for this group."