Laundering clean-up costs rise for Louth council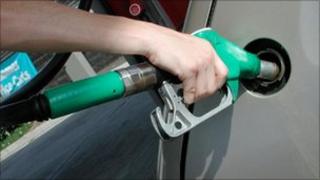 The number of clean-up operations carried out in County Louth to deal with the toxic sludge left by diesel launderers has increased substantially in 2011.
The total for the first half of this year was over a third more than in all of 2010.
That's according to a report released on Tuesday.
If the same activity continues for the rest of the year, the cost to local authroities could be 800,000 euros (£696,000).
Diesel laundering is undertaken to remove the marker dye from cheaper agricultural diesel and to use it as road diesel.
The process of laundering, or washing, green or red diesel is achieved by pumping it through bleaching chemicals or more solid substances, leaving behind a toxic sludge, which is often dumped illegally.
Local authorities must then dispose of it.