8,500 TV licence evaders caught in Northern Ireland in 2011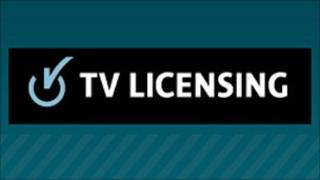 More than 8,500 people were caught watching TV without a licence in Northern Ireland during the first six months of 2011.
The figure includes more than 2,800 in Belfast, 530 in Craigavon and 600 in Londonderry.
A colour licence costs £145.50 and is required by anyone watching TV programmes, whether they are using a TV set, computer, or any other equipment.
Anyone watching TV illegally risks prosecution and a fine of up to £1,000.
Deborah King, TV Licensing spokesperson, said: "While the vast majority of people in the UK pay their licence fee, to be fair to those who pay, we have to be firm with those who try to get away without paying.
"We take TV Licence evasion very seriously and we will not hesitate to prosecute if people continue to break the law."