Bomb found in east Belfast near Oval football ground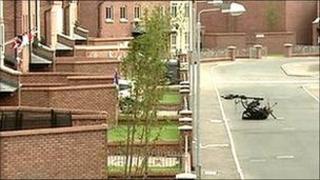 A suspicious object found close to The Oval football ground in east Belfast was an incendiary bomb, police have confirmed.
People living in Harkness Parade and Banbury Street were forced to leave their homes on Friday in the alert.
Army bomb officers have taken the incendiary device away to examine it more closely.
The alert is now over, the area has been reopened and people have been allowed back into their homes.