Man charged with having dissident explosives and guns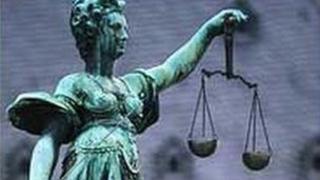 A 41-year-old man has been charged with having explosives and a gun, at Belfast Magistrates' court.
Raymond James Wootton, of Brompton Park in the Ardoyne area, faces seven charges, including possession of explosives, a fire arm and CS gas.
One of the charges is linked to the discovery of a bomb in the Ardyone area on Thursday.
Mr Wootton denies the charges. He was remanded in custody.
The offences are believed to be connected to dissident republican activity.
Among the explosives alleged to have been in Mr Wootton's possession is semtex.
The accused's solicitor said Mr Wootton denied all the charges against him and that there was no evidence to link him to the charges.
Mr Wootton was remanded in custody to reappear by video link next month.