Cyclist airlifted to hospital after Rathlin Island fall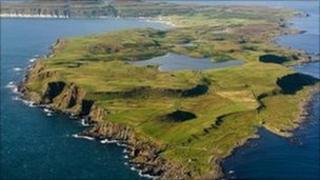 A 58-year-old cyclist has been airlifted to hospital after falling off her bike on Rathlin Island.
The woman came off her bike in the accident which happened at about 1500 BST on Saturday afternoon.
She is being treated at Altnagelvin Hospital in Londonderry for head injuries and a broken hip.
It is believed the woman was visiting the island which is just off the north coast.