Pat Finucane family 'disappointed' at inquiry delay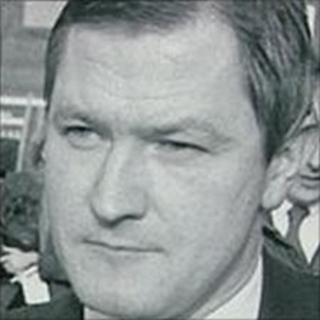 The wife of murdered solicitor Pat Finucane has said she is disappointed about further delays in the inquiry into her husband's death 22 years ago.
Geraldine Finucane said NI Secretary Owen Paterson had not kept a promise and she had been given no reason for this latest setback.
Mr Finucane was shot dead by loyalist terrorists, the UFF in front of his family at his Belfast home in 1989.
There have been allegations of security force collusion in the murder.
In a statement on Monday, Mrs Finucane said: "Owen Patterson told me in March this year that he would make his decision after the Northern Ireland Assembly elections as he was in the final stages of taking that decision. I am disappointed that he has not kept his promise.
"I am also very unhappy that no reason has been provided to me for this delay. Neither correspondence nor contact has been made to the family's legal representative or me informing us that the decision has been put back and will be dealt with after the House of Commons recess."
In 2004, Mr Paterson's predecessor Paul Murphy announced his intention to hold an inquiry under the new Inquiries Act.
The Finucane family are opposed to the probe being held under this legislation, which they say makes the inquiry accountable to the minister responsible rather than to parliament.
A number of inquiries have been carried out following the last government's pledge, including probes into the murders of solicitor Rosemary Nelson, Robert Hamill and LVF leader Billy Wright.