EasyJet to fly to Southend from Belfast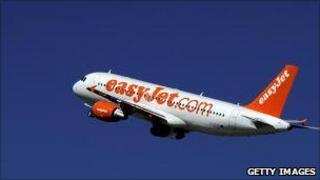 Airline easyJet has announced a new route from Belfast International Airport.
From 2 April next year, there will be two flights daily to Southend and one on Saturday.
It means easyJet willl operate 22 routes from the airport. Tickets for the Southend flights are now on sale.
Uel Hoey, business development director at Belfast International Airport, said he was delighted that a new route was being operated.
"The addition of the Southend route to easyJet's network will be greatly appreciated by the many Northern Ireland people who go to London on business or for a leisure break," Mr Hoey said.
Ali Gayward, easyJet UK commercial manager, added: "The airport is in a fantastic location just outside London and the fast rail links to London Liverpool Street and Stratford stations, up to eight times hourly, will be appreciated by both business and leisure travellers."