Headway Belfast gets £10,000 from Big Lottery Fund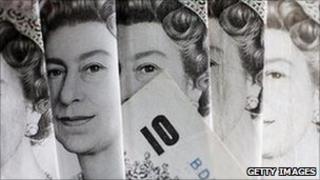 A Belfast community organisation supporting people with acquired brain injury is receiving £10,000 from the Big Lottery Fund.
Headway Belfast is one of 24 groups across Northern Ireland which have been awarded grants totalling over £182,000.
The money is from the Big Lottery Fund Energy Efficient Venues programme.
The programme offers cash to groups to carry out improvements to their community venues so they make savings on their heating and lighting costs.
Headway has been given the money for a range of improvements to its new centre on the Upper Castlereagh Road including installing double doors, and upgrading the heating controls and the lighting system, and installing wall partitions.
Its chief executive Fiona McCabe said: "Our old building used oil heating and coupled with the expense of electricity our costs were huge.
"But we have moved into a new venue and these improvements will help us cut down on our bills, so we can put more money into continuing to improve the lives of the people we support."