Another property of Dungannon firm, Jermon, is sold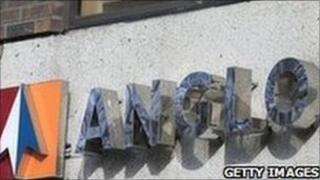 Another property owned by the failed Dungannon development firm, Jermon, has been sold.
The Artizan Shopping Centre at Dumbarton in the west of Scotland was bought by LaSalle Investment Management for £4.85m.
Jermon paid almost £18m for the centre in 2006 and had planned to redevelop it.
However it was placed into receivership by Anglo Irish Bank in 2008.
It is understood the sale was overseen by the Irish government's National Asset Management Agency (NAMA) which has taken over almost all of Anglo's property loan book.
LaSalle bought the centre on behalf of a pension fund client.
Earlier this month LaSalle also bought a retail park in Ballymena on behalf of a local civil service pension fund.
It paid £13.8m for Phase II of Braidwater retail park on behalf of the Northern Ireland Local Government Officers' Superannuation Committee.
The park was built by Portadown developer Turkington and is anchored by B&Q.
Phase I of Braidwater, which is owned by Ballymena-based firm Corbo, is on the market with an asking price of £27.4m.
It is understood that the selling agents, Osborne King, are in discussions with a number of potential buyers.