Liam Adams extradition challenge opens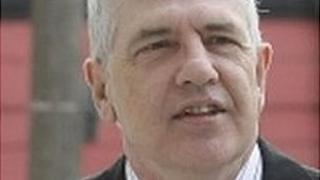 A brother of Sinn Fein leader Gerry Adams has begun a legal challenge in the Irish Republic against extradition to Northern Ireland.
Liam Adams, 55, is wanted by the PSNI over 18 charges that he sexually abused his daughter from the the age of four.
He appeared at Dublin's High Court on Tuesday to challenge extradition.
The alleged offences date from March 1977 to March 1983. Mr Adams, with a previous address at Bearnagh Avenue in Belfast, denies all the charges.
He handed himself in to police in Dublin last year after a European Arrest Warrant was issued by the PSNI.
The republican denied he fled Northern Ireland to escape prosecution, but has claimed he feared he and his children were in danger after media reports of the allegations.
He previously said he feared he will not get a fair trial in Northern Ireland.
Impact
On Tuesday, senior counsel for Liam Adams referred to a UTV documentary that was broadcast in December 2009 which repeated the allegations of abuse made against his client.
His brother Gerry Adams was also interviewed in the programme and said he believed Liam Adams' daughter Aine Tyrell.
It was also claimed in court that the presenter referred to Liam Adams as an "on the run paedophile".
Liam Adams' senior counsel said people on a jury who may have high regard for Gerry Adams were unlikely to forget that he effectively announced his own brother's guilt.
Senior counsel for Liam Adams also claimed Gerry Adams must have known he would have an impact on the principle of a fair trial.
The barrister handed over several newspaper articles to the judge which carried statements from the Sinn Fein President and claimed some of the articles were "stirring people's views up".
The case will continue on Thursday.