Man is arrested over Ardoyne mortar find released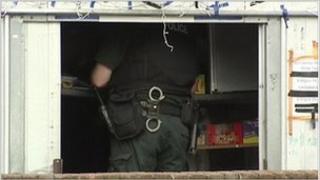 A 38-year-old man arrested by police investigating the discovery of a mortar bomb in north Belfast last week has been released.
The device and other items were uncovered during a search operation in the Etna Drive-Jamaica Street area of Ardoyne last Thursday.
The man was arrested in Antrim earlier on Tuesday.
On Saturday, a 41-year-old man appeared in court in connection with the same police operation.