Irish households facing 100 euro levy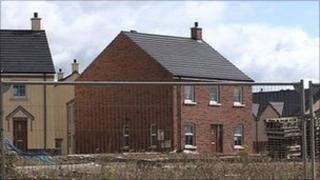 About 1.6m homes in the Republic of Ireland will have to pay a household levy of 100 euros next year.
Irish Environment Minister Phil Hogan said it would be an interim measure for two years pending the introduction of a property tax.
The levy is separate to water charges, which will be payable by 2014.
Those in receipt of mortgage interest supplement will not have to pay the charge, nor will those living in social housing or so-called 'ghost estates'.
Exemptions are expected to number about 250,000 households.
Other householders will be given three months to pay, with late payment penalties of 10 euros a month.
Before water charges can be introduced a nationwide property register has to be drawn up and water meters have to be installed across the country.