Health and safety related deaths double in year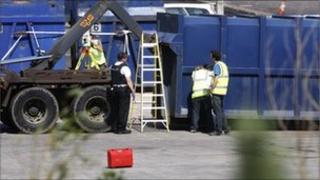 The number of health and safety related deaths in Northern Ireland workplaces more than doubled in the last year.
Fourteen people were killed during the most recent 12 month period under review.
Two years ago, the number of people who lost their lives was six.
Last week, 39-year-old Alan Devenney lost his life when he was trapped behind a lorry at a council recycling yard in Coleraine.